Posted by
Adam Brent Houghtaling
, August 10, 2012 10:45 am
No Comments
Filed under: Guests.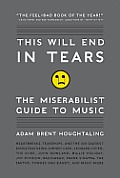 Any obsessive music fan cannot be satiated by music alone. There's an underlying desire to know the people and the stories behind the music. I know I certainly have a thirst for knowledge about producers, studios, subgenres, sub-subgenres, album release dates, tour bus fights, and intraband romances.
To this end, here is a collection of 18 of my favorite behind-the-scenes books about music by both legendary figures and young writers. Some are new and some are old, but they all played a part in helping me write my own book (This Will End in Tears: The Miserabilist Guide to Music) and will continue to be sources of inspiration.
1. Brian Eno: His Music and the Vertical Color of Sound by Eric Tamm
2. The Dark Stuff: Selected Writings on Rock Music by Nick Kent
3. I Want My MTV: The Uncensored Story of the Music Video Revolution by Craig Marks and Rob Tannenbaum
4. The Rest Is Noise: Listening to the Twentieth Century by Alex Ross
5. Feel Like Going Home: Portraits in Blues and Rock 'n' Roll by Peter Guralnick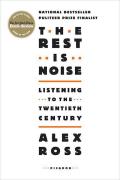 6. Big Star: The Short Life, Painful Death, and Unexpected Resurrection of the Kings of Power Pop by Rob Jovanovic
7. The Ambient Century: From Mahler to Moby — The Evolution of Sound in the Electronic Age by Mark Prendergast
8. Monkee Business: The Revolutionary Made-for-TV Band by Eric Lefcowitz
9. David Bowie's Low by Hugo Wilcken
10. Rip It Up and Start Again: Postpunk 1978 – 1984 by Simon Reynolds
11. The Recording Angel: Music, Records, and Culture from Aristotle to Zappa, 2nd Edition by Evan Eisenberg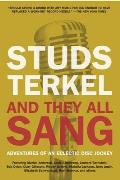 12. Love Rock Revolution: K Records and the Rise of Independent Music by Mark Baumgarten
13. Everybody Loves Our Town: A History of Grunge by Mark Yarm
14. Extraordinary Records by Giorgio Moroder
15. The Velvet Underground: New York Art by Johan Kugelberg
16. And They All Sang: Adventures of an Eclectic Disc Jockey by Studs Terkel
17. Cash by Johnny Cash
18. A Deeper Blue: The Life and Music of Townes Van Zandt by Robert Earl Hardy
÷ ÷ ÷
Adam Brent Houghtaling is an editor, writer, musician, and digital consultant living in Brooklyn, New York.
---
Books mentioned in this post
Adam Brent Houghtaling is the author of
This Will End in Tears: The Miserabilist Guide to Music