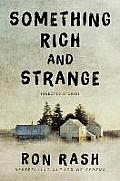 Describe your latest book/project/work.
Something Rich and Strange is a collection of selected stories, including three stories previously unpublished in book form.
Introduce one other author you think people should read, and suggest a good book with which to start.
Donald Harington is as underrated as any America writer I know of, and I'd suggest starting with his novel With.
Offer a favorite sentence or passage from another writer.
"My mother is a fish." – Faulkner
How did the last good book you read end up in your hands, and why did you read it?
I was on a panel with Richard Flanagan. I've always admired his work and after our event I had him sign his new novel, The Narrow Road to the Deep North. It's the best novel by a living writer I've read in the last decade.
Have you ever made a literary pilgrimage?
Yeats' castle in Ireland.
Describe the best breakfast of your life.
My grandmother's biscuits, eggs, and gravy.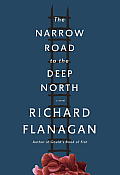 Name the best television series of all time, and explain why it's the best.
The Wire, because they had writers on it who could actually write.
Dogs, cats, budgies, or turtles?
Dogs.
In the For-All-Eternity category, what will be your final thought?
Do I have time to revise that last sentence?
Five great Australian novels (besides Flanagan's novel above):
The Secret River by Kate Grenville
Oyster by Janette Turner Hospital
Fredy Neptune by Les Murray
Voss by Patrick White
Cloudstreet by Tim Winton
Author photo by Ulf Andersen.